2019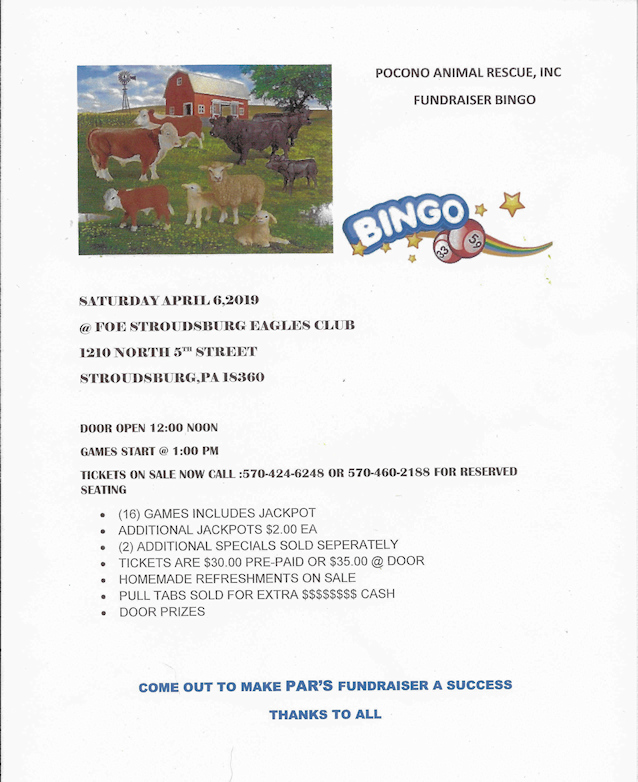 2018
We had a very successful BINGO FUNDRAISER on June 10th
Thank you to all who came and made it a great day for PAR.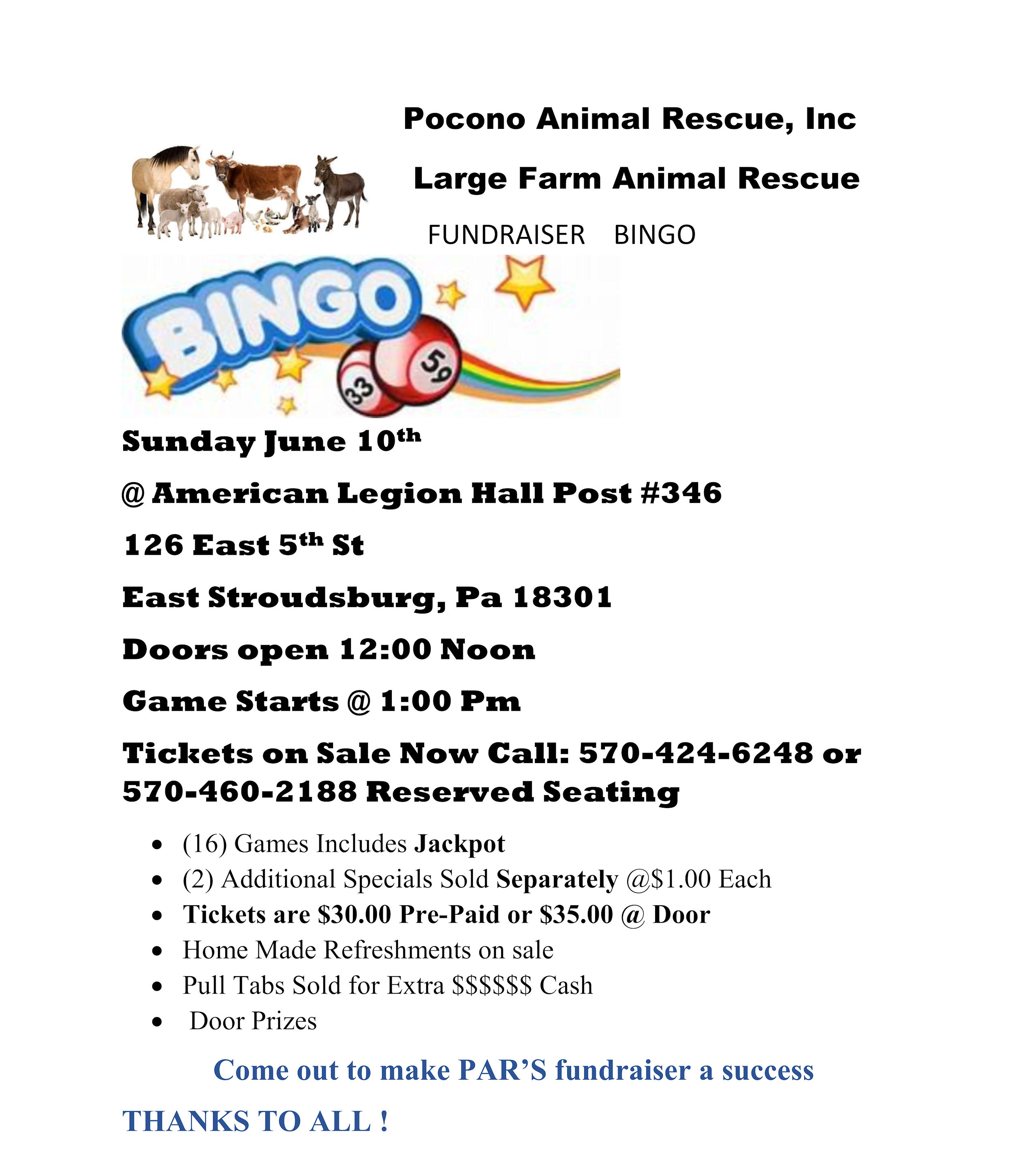 2017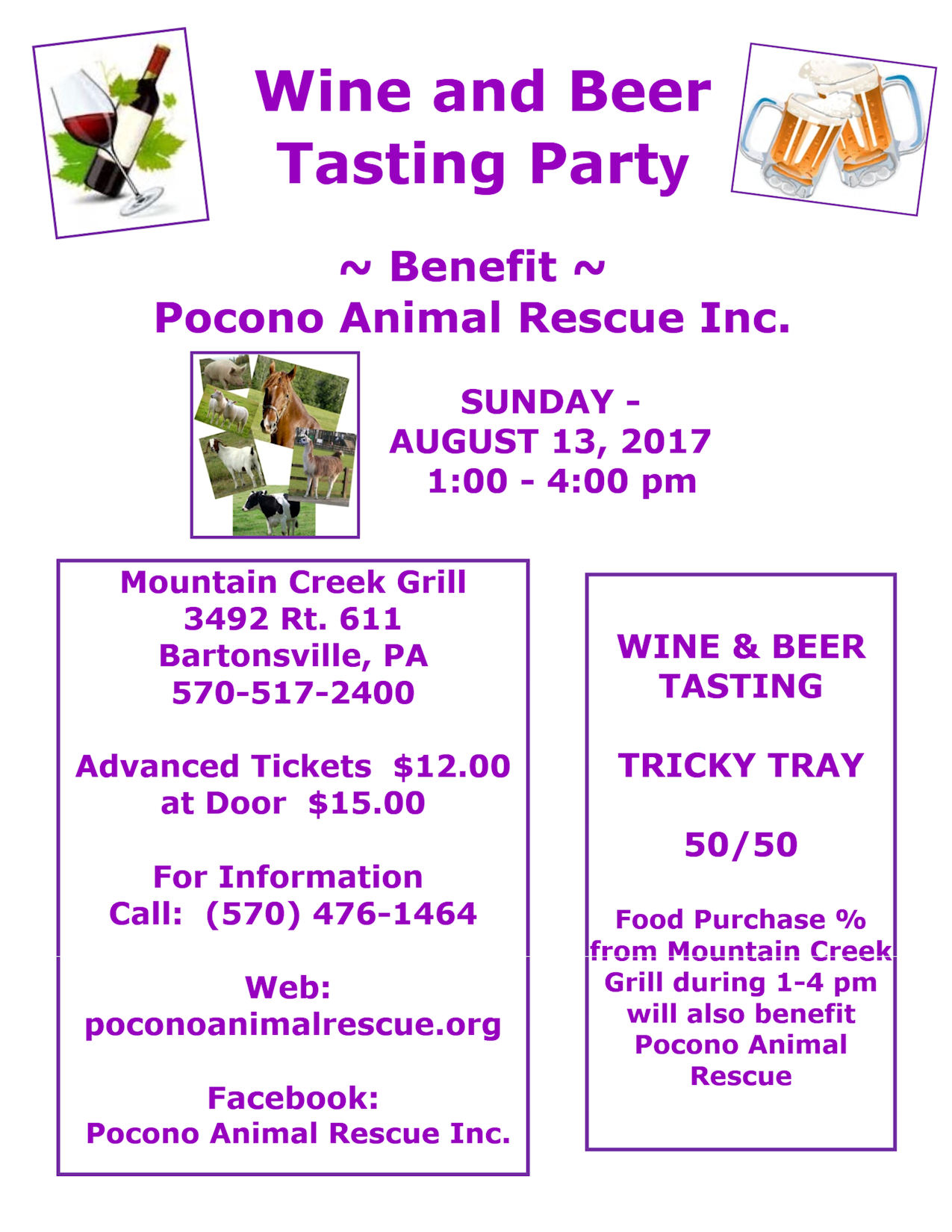 2016
The Rotary Club of the Smithfields invited PAR to talk at their morning meeting and gave us a very generous donation. Article from the Rotary Club facebook page. We thank them all very much.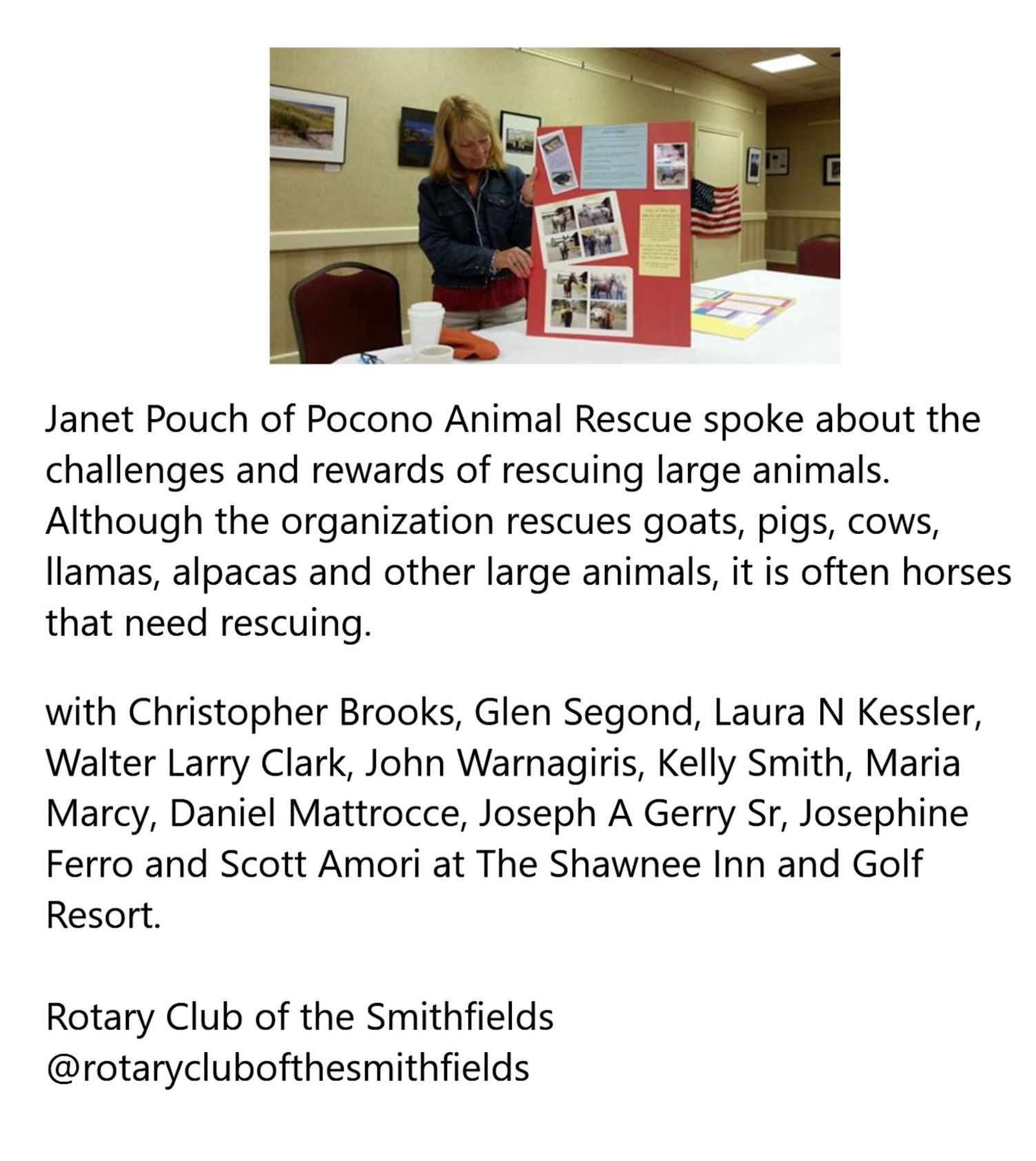 Fall show at the Eagles (FOE#1106) Stroudsburg PAR set up a table and sold our tee's and smash lites, cat and dog bags for Christmas along with handing out information.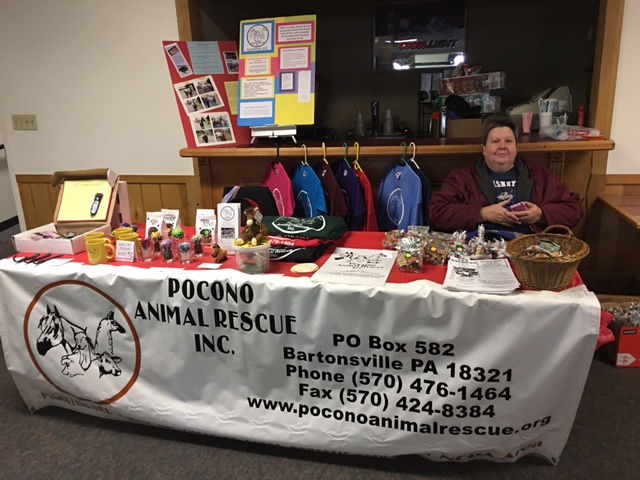 2015
Nov show at the eagles (FOE #1106) Stroudsburg Par set up table, sold PAR items and got to meet and talk to many great people.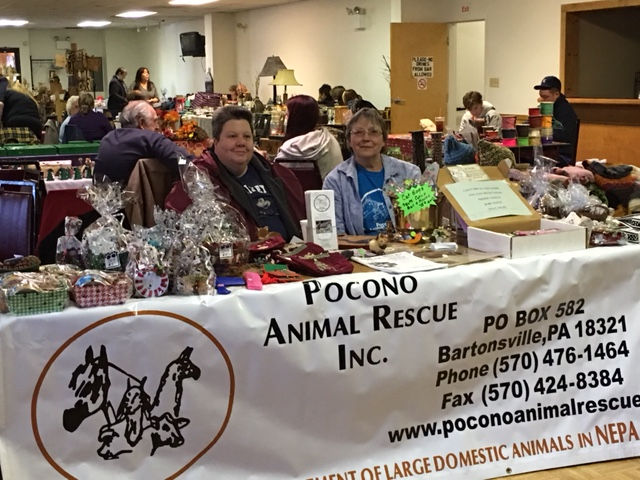 MAY 7th Pleasant Valley Farm Thanks everyone who came out to support us. Had a great time selling our items and sharing information about PAR.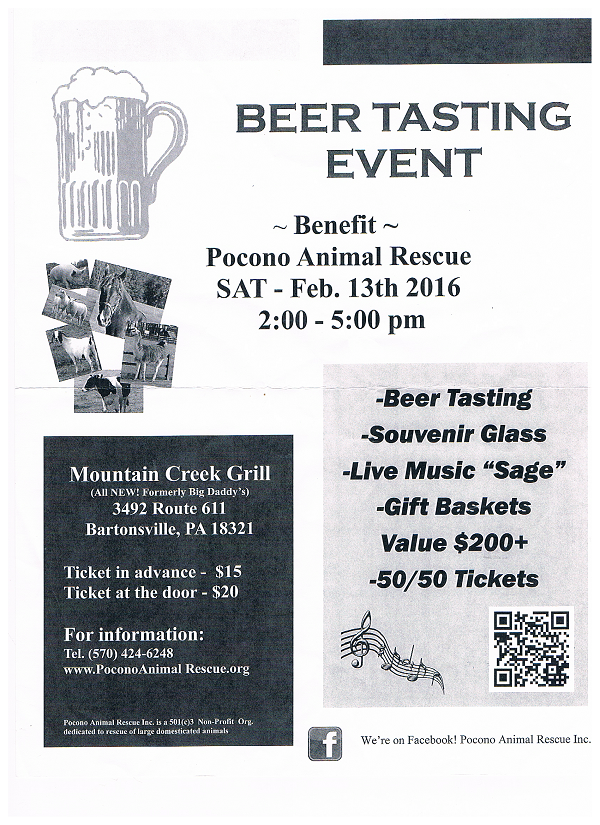 ---
2014:
JUNE 8th Cherry Valley Vineyards, Saylorsburg, PA One fun event, had fantastic weather, food and a good crowd at the wine tasting party and silent auction. Music by SAGE made the day even better. Thanks for all of you that joined us and supported PAR.